How We Are Giving Back
We fighting the dangers of open fire cooking by donating one stove for every home we sell to a primitive village in Guatemala. Our goal is to ultimately equip every one of the 100 homes in this village with safe, ventilated, wood-burning stoves. Read on, to learn more about the dangers of open fire cooking..........
In the highlands of the Chiapas, near the border between Mexico and Guatemala, is a village of about 100 primitive homes occupied by the descendants of the Mayan civilization. The homes have dirt floors, no electricity or plumbing - and meals are prepared on open wood fires inside the home.
Open fire cooking can produce smoke equal to 400 cigarettes per hour. This exposure causes respiratory infections, eye damage, heart and lung disease, and cancer. Women and children are affected the most. In addition, 4 million burns are reported each year, and many more go unreported. Children are especially vulnerable as most open fires are on or near the ground.
The Environment News Service reports that 24% of the children in these homes die from lung disease caused by the inhalation of the smoke from the wood fires, and burns from fires caused by the open flames are common. The solution is surprisingly simple, yet to the ancestors of this ancient and once-proud civilization, it may as well be on the moon.
Until now.
In conjunction with Bradenton's Manatee River Rotary Club, we are participating in a project to bring 100 safe, vented cooking stoves to this community. Each stove costs $200 and we'll buy a stove for one family with every house we sell.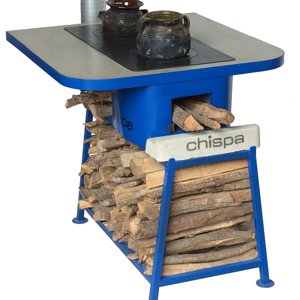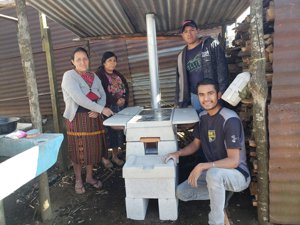 These high-efficiency stoves save lives and offer:
SAFE EXHAUST VENTING – A stove has a chimney to direct smoke out of the house and provides an immediate respiratory improvement.
COST & TIME SAVINGS FOR THE FAMILY – On average, stoves use 70% less wood to accomplish the same tasks as an open fire, meaning that a family saves both time and money in the acquisition and transportation of firewood.
REDUCED INJURY RISK – The cook surface is elevated and outside the reach of young children.
REDUCED HOME FIRE RISK – The fire is contained in the firebox so sparks do not shoot out.
LOWER ENVIRONMENTAL IMPACT – Lower wood consumption means better preservation of the environment.
For more information on this program, and how you could help, call Chad Braniger at 941-720-0780